Our last day for the season is October 8th. Make sure to come see us before then!
Special Event: Weep No More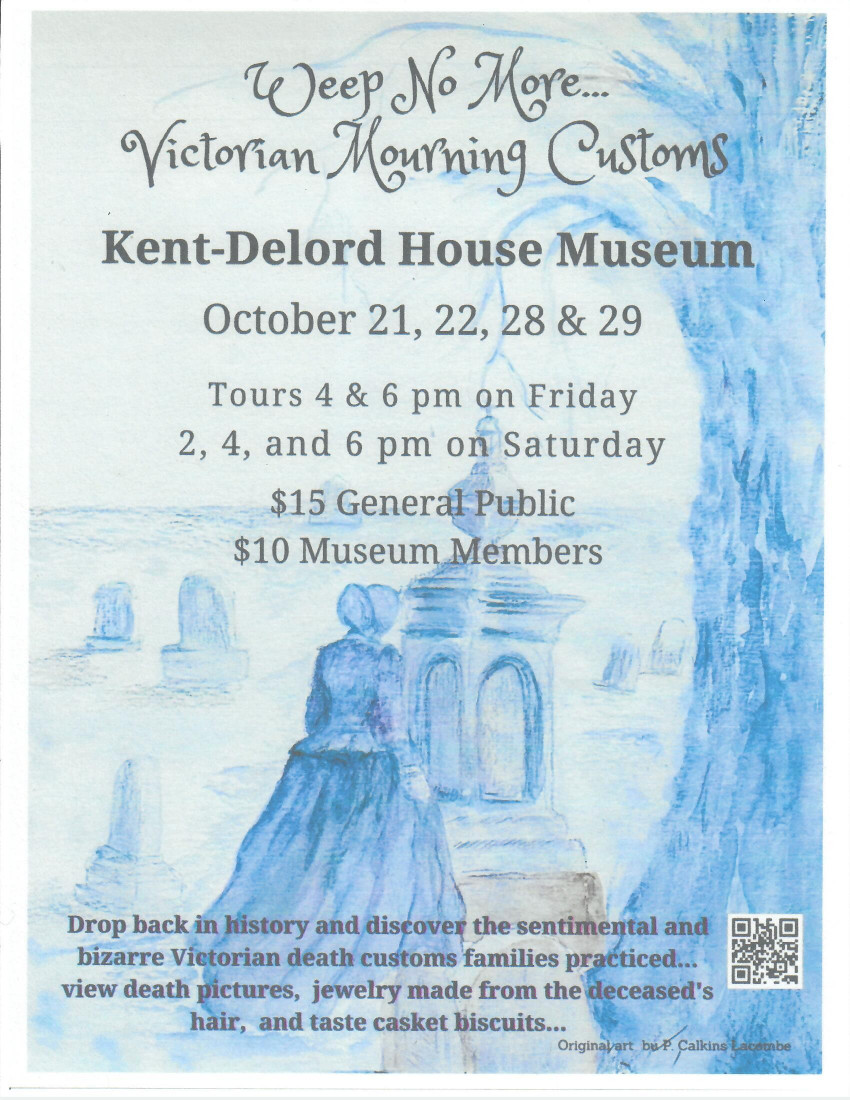 Drop back in history to discover the sentimental and bizzare Victorian death customs families praccticed. View death pictures, jewelry made from tthe deceased's hair, and taste casket biscuits.
Tours are 4pm and 6pm on Friday, the 21st and 28th. Tours are 2pm, 4pm, and 6pm on Saturday, the 22nd and 29th. Tickets are $15 for the general public and $10 for museum members. For more information, call 518-561-1035 or email the museum at [email protected].