1:30pm – 2:30pm
Free and open to the public. Light refreshments and special stories about the Delords.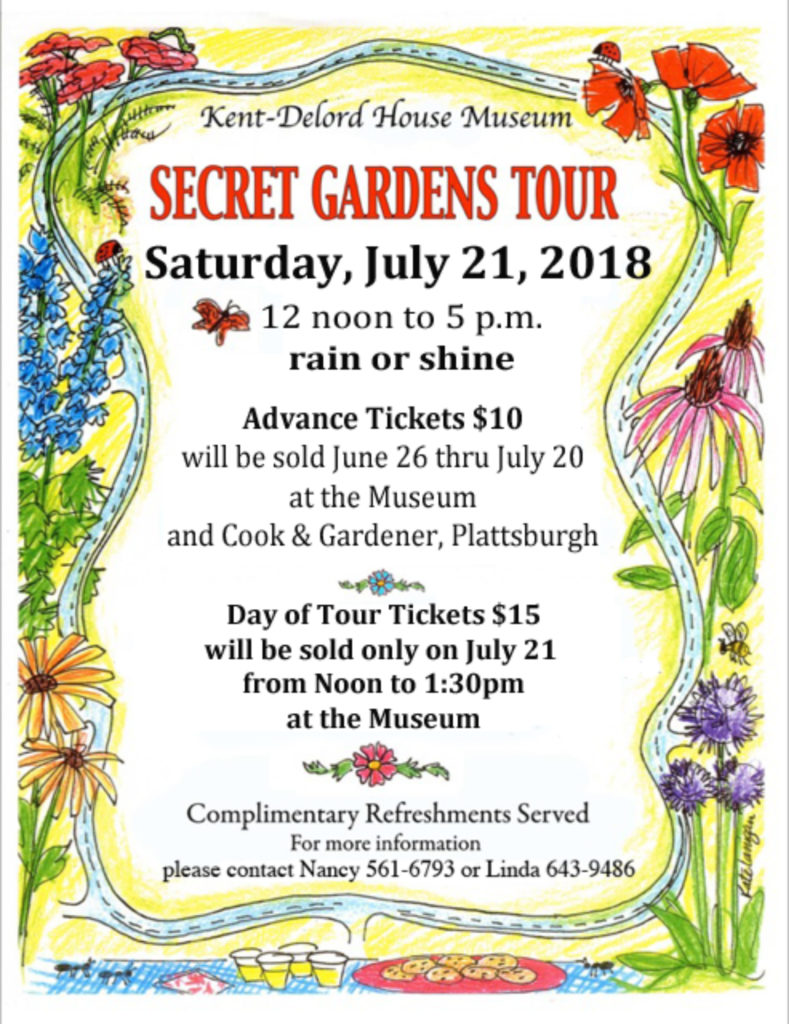 Advanced tickets are $10 and will be sold through July 20 at the Museum and Cook & Gardener in Plattsburgh. Day of tour tikcets are $15 and will be sold only on July 21 from noon through 1:30 at the museum. Complimentary refreshments will be served. For more information contact Nancy at 561-6793 or Linda at 643-9486.
Today The Kent-Delord House Museum went live with their new and improved website. This is a mobile friendly "responsive" design that we think our patrons will find easy to use and browse. Stay tuned for more updates and features coming soon!